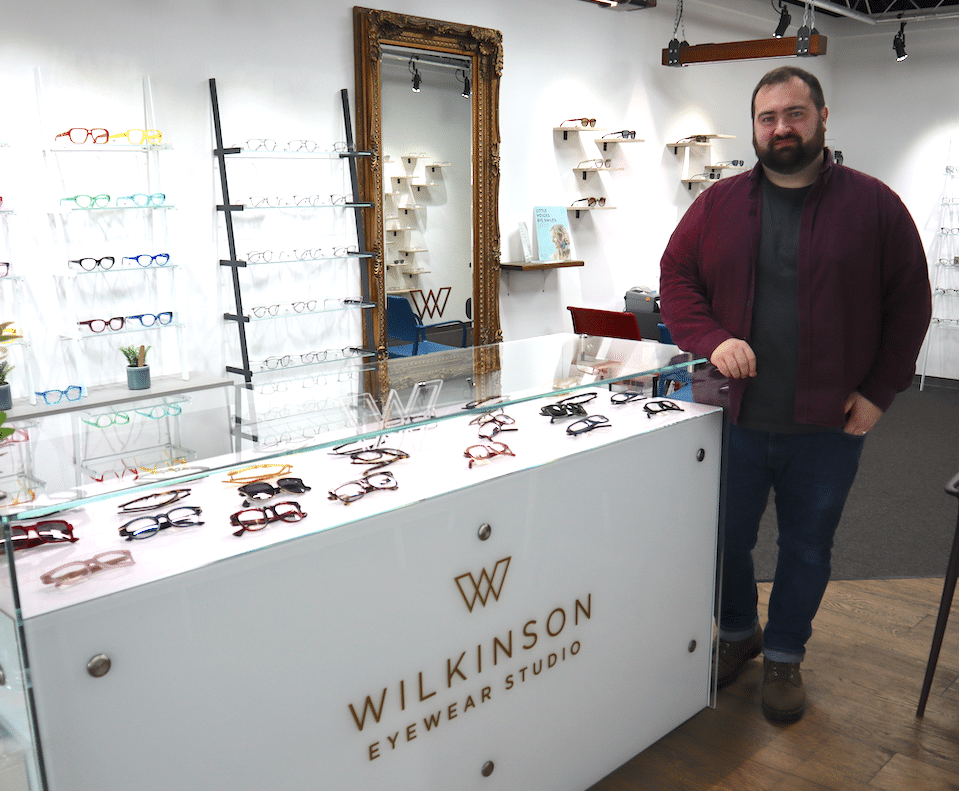 "I was working in a local pub/restaurant when Aysha Edney offered me a job! Jamie and Ayshah were some of my locals and over time they got to know and trust me, I knew they were nice people, so I took them up on their offer, that was in 2010. I didn't know what I was getting myself into but saw a potentially good career opportunity.
I started here at the Sevenoaks branch and whilst training I spent some time at the then Orpington branch, and the bulk of my training was done at the Tonbridge branch.
I qualified in August 2014 as a dispensing optician and at that time the Manager here went on maternity leave, I was asked to look after the site whilst she was away, then when she came back, she didn't come back with the same capacity, so they asked me to start off as the dispensary Manager and soon after the Manager, and I've been here ever since.
I've been here every day for eight years now, so I've built some real strong relationships with our customers, it sounds a bit cliché but that's what I love – I love dealing with the people. I've never woken up and thought, I don't want to go to work today, I really enjoy what I do.
There's a core team of five of us here and I now have my own trainee, Oli, who is doing the same course as I did – we have three resident optometrists, Francesca, Dawn, and Tom each of them do about two days a week, and they are all established in the store. Dawn lives in the community and is very well known so a lot of people come in specifically for her.
We've started to do more on something called Ortho-k – it helps with Myopia which is short sightedness and it's becoming more prevalent and increasing with children, especially with more people looking at screens etc, more on the healthcare side of things rather than the eyewear, but equally important. Ortho-K is where people wear contact lenses at night which helps flatten the surface of the eye to reduce the prescription effects, it's not necessarily new but we've noticed that more companies are looking into this kind of thing. We've started doing a spectacle lens for children which helps slow down the growth.
Some high street opticians are high volume, low retail cost, mostly from China with known labels stamped on the side, that's fine and that's their business model. We do the opposite, we work with eyewear manufacturers, small businesses who put their ideas and themselves into their product, they are handmade from all over Europe or America and as we chose to work with those kinds of brands, it resonates with our customers – they know it's not on a budget, but they also know that they are getting a quality product.
We've always known that we're at the niche end of things, giving people opulent lovely eyewear and up until recently there's been around six different opticians on Sevenoaks high street, it's not a big high street but it's quite a big catchment area, and you get people from other towns that shop here. In 2018 we were having a refit and the other opticians all seemed to be doing the same thing with the tortoise shell approach, so we decided to push more away from the traditional side of things and go with more of the independent manufacturers and it's really worked, it's made us stand out from the others."